Boone is NOT available to foreign bitches!

DOB July 14.2012
Black tri
Long tail/docked
HD : A1
ED : 0/0
Schilddrüse: NAD
Herzultraschall: NAD
MDR1 : +/+
SOD1 : n/n (clear)
HSF4 :clear
Prcd/PRA : n/n (clear)
CEA/CH : n/n (clear)
CMR1 : clear
MH : clear
NCL : clear
Breeder: Jamie Burns, Texas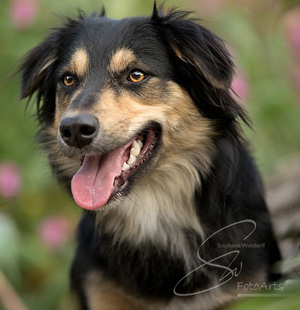 Besitzer: Julia Duerkop-Batzik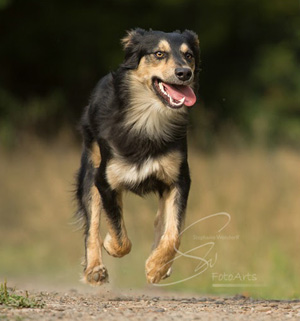 Boone lives with my niece in the neighboring town.
He is an absolute sweetheart. He is also a working dog like I love them.
Sensitive but enough power when necessary, fine stock sense, always the focus on the animals and totally honest with the stock, beautiful right-angled flanks ..
. great style.
In everyday life he is completely uncomplicated with everything and compatible with everyone. He loves the girls in the family and his dog buddy Ted.
His first offspring is very promising!