Topinambur's Red Hot Flame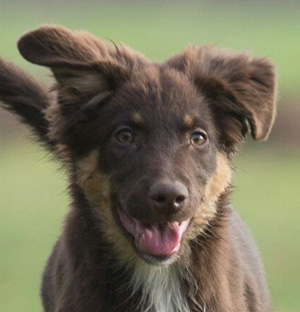 Red tri
HD: C2
ED :0/0
MDR1: +/+
SOD1: n/n
HSF4 :clear
Prcd-PRA:clear
CEA/CH: fclear
CMR1: clear
Burkhard's tractor dog .... You don't have to be able to do anything ... just be pretty and nice ..... That's what he always told her.
Conclusion: a 2 year old, pretty, friendly, happy bitch with "moderate" interest in working on cattle and a C hip ..... hmmm .... ??

Your area of application with us: play and romp with all other dogs, best Buddy of Laiva and Levi, best puppy, greatest tractor dog, ingenious sofa cuddly .... I would say:
She is perfect ??
... and of course stays with us !!!