Cut`n Loose Sweet Laiva OTDdsc DNA-VP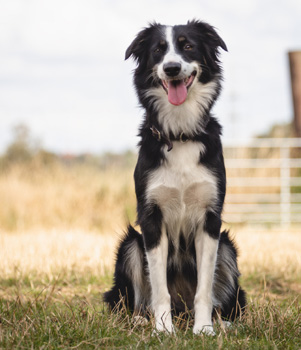 DOB.:November 22. 2015
black tri
docked
HD: B2
ED: 0/0
OCD: clear
MDR1 +/+
SOD1/DM n/n
HSF4 clear
prcd-PRA: N/N (clear)
CEA/CH: N/N (clear)
Breeder: Jamie Burns, Texas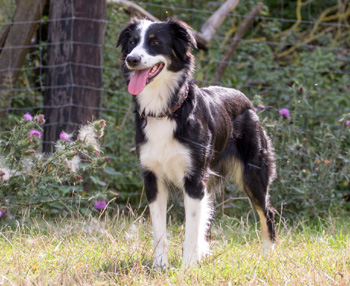 Laiva ... not planned ... as always :-)
Absolutely adorable little mouse that came to us after a little one-year stopover in Sweden with Silja Jonsson.
In February 2017 I received Laiva from Silja at the airport in Frankfurt.
She was very shy at the time ... but Flamy and the rest of the pack ... and a little bit myself ... conveyed the necessary security very quickly. She still finds strangers in the yard scary at first. She simply ignores strange dogs.
All in all, she is a very sensitive dog who reacts to the smallest corrections and changes in mood. Laiva has developed into my shadow dog .. she is just always with me and on the sofa most of all on me :-)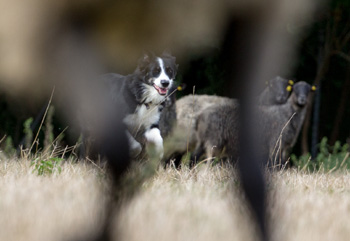 When working, this talented little sister from Peaches shines with beautiful outruns, wonderful square flanks and a great stock ssense.
Her focus on the animals is very intense and she cannot be distracted by any external stimuli at work.
She has become a great team player to work with.
I just love this little dog and she is indispensable here.