Cut'n Loose WW Blue Denim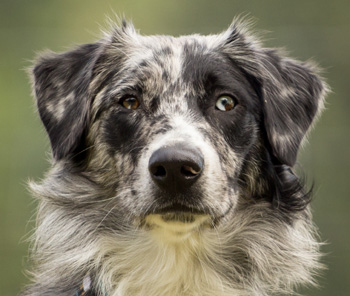 DOB: November 29. 2015
Blue merle/white
DNA-CP
HD: A1
ED: 0/0
Breeder: Marula Furlan/Jamie Burns
Levi .... who really understands women;)
You get to know him and you immediately fall in love with him and his absolutely charming nature.
Levi is an absolute heart,
friendly
to everyone
..... no matter if human or dog.
Levi avoids pretty much every argument and is fun for everyone.
An absolute happy nature.
The decision for him, as always, of course, completely
unplanned, was a very, very good decision :)
Many thanks to Jamie Burns and Marula Furlan for this wonderful and unique dog.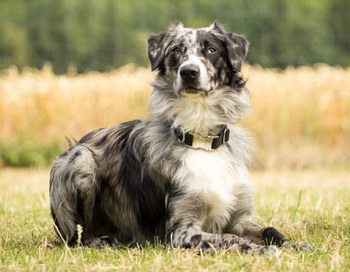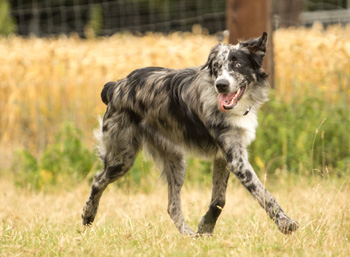 Levi is at the beginning of his herding training and is totally easy to train. He has nice wide flanks and a perfect pick up with a great feeling for the sheep.
You just always have a good feeling when working with him!
Update Winter 2018:
Training on sheep and ducks / geese is more than easy with Levi.
Far from the daredevil, he works with a typical Aussie style. Thanks to his cool, confident manner, he does not let unnecessary stress arise for the animals. Levi has an incredibly good feeling for the animals ... he knows about the effect of his presence and how to use it with the respective animals.
An absolutely honest working dog.