WTCH Cut'n Loose G-Star ATD-Ms DNA-VP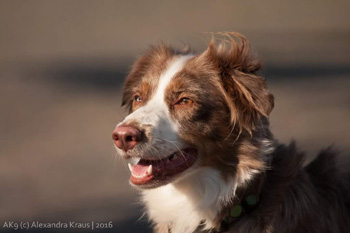 DOB July 14. 2012
red merle
DNA-VP
HD: B2
MDR1 +/+
SOD1 n/n
Eyes
clear
:
September 2018
prcd-PRA: N/N (clear)
CEA/CH: N/N (clear)
CMR1: clear
Breeder: Jamie Burns, Texas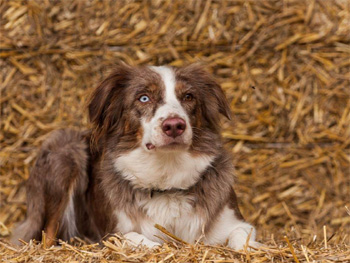 Peaches is simply Peaches .... when working on stock she is an absolute dream and a great working dog. She learns incredibly quickly and has an incredible stock sense. She has beautiful wide flanks and works with style ..... she makes many things simply as a matter of course.
In everyday life, she is a funny, happy whirlwind that puts a smile on our face every day.