WTCH Topinambur's Red Hot Ruby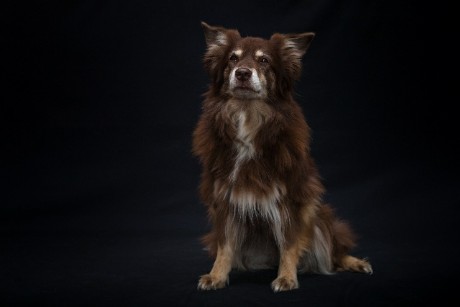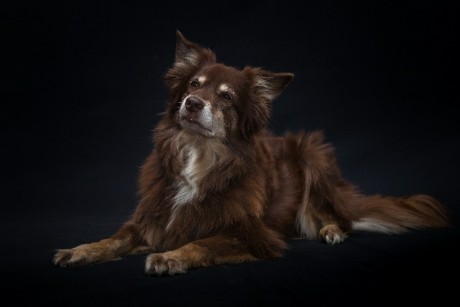 On January 19, 2022, the world stood still for me for a moment.
My beloved Rubyli suddenly and unexpectedly crossed the rainbow bridge that day. Until then she had not been sick a day. She was my always happy girl. My first own offspring...my baby, best cookie daughter, best mom, great grandma and actually irreplaceable in my pack. Raven suffered greatly after her death. The two were very close. We miss you dear Rubyli...
I hope you are doing well where you are now and running across the meadows with Cookie.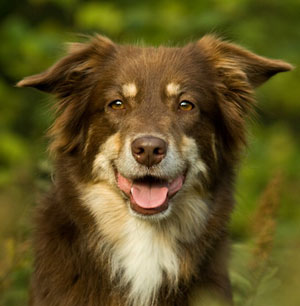 DOB December 19. 2008
red tri w/c
DNA - VP
HD B2 ED 0
MDR 1 : +/+
HSF 4 : N/N (clear)
Size: 49 cm / 17 kg
Eyes
clear
/minor MPP left 01/2016
Actually, no puppy should stay with us from Cookies first litter, but it was clear pretty quickly - quasi 5 minutes after the birth - that in any case a little girl stays with us.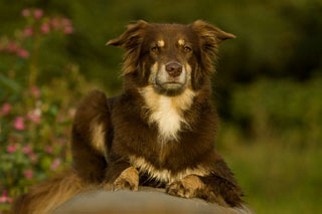 And there she is, our Ruby.
A small, always happy bundle of energy that is hardly noticeable in the house - O.K. if you disregard the tablecloths and flower pots pulled down :)
Visually, she is really like her father Naishe, her character is in no way inferior to her mother. Ruby is one of the friendliest
dogs I know. We are looking forward to their further development.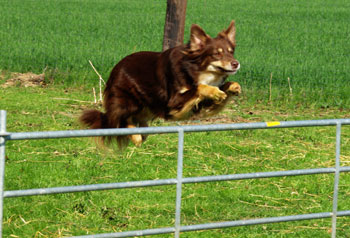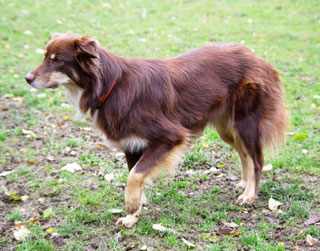 Update December 2010:
Ruby is 2 years old now - oh man, like time
passes - and it is our absolute sunshine. Always happy and in a good mood with lots of pepper in her little butt.
I train them in agi and on the sheep, well what can I say: this dog is just fun. In Agi she is an absolute natural talent -
manageable and super fast - she has a lot of fun and I really enjoy running with her.
When she is herding she is also there with full power, sometimes a bit communicative but only when I am stupid again and she doesn't really know what to do.
She works well with a deep tail and lots of eyes, she learns incredibly quickly. We dared the sheep on a trial for the first time this year and Ruby got her started leg straight away.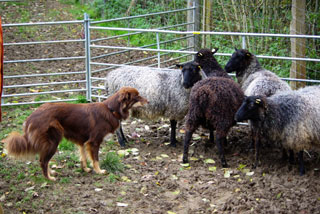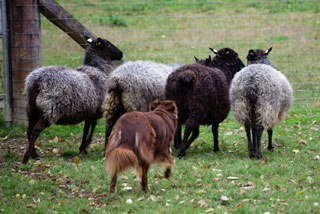 We were both extremely nervous and Ruby
a bit hectic but it will!
We will dare the ducks this winter and next year the cattle will stand in line, we have tested them in the summer and she found these big things very interesting and there is no fear with her. We will keep reporting!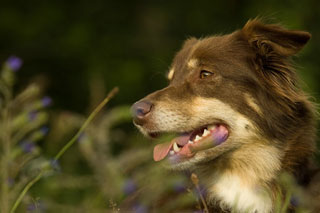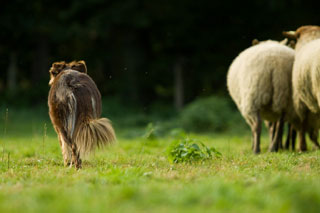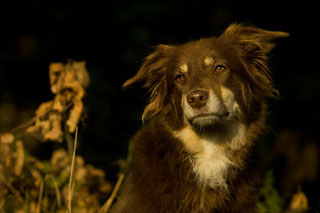 Fotos: Stephanie Wendorff