Topinambur's Hot Espresso OTDds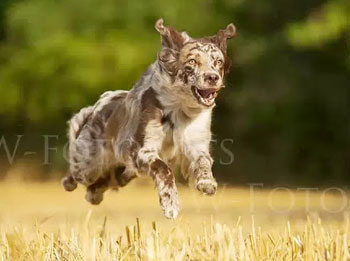 DOB: September 14 2012
Red Merle
DNA-VP
HD A2 / ED0
Mdr1 +/+
HSF4 clear
SOD1 N/DM
prcd-PRA: N/N (clear)
CEA/CH: N/N (lear)
CMR1: clear
Eyes clear/minor MPP left Dezember 2018
NCL clear
cardiac ultrasound: NAB
Troublechen is my little princess.
She is just lovely and sweet. She is absolutely straightforward. In the house you sometimes forget her, because she is so inconspicuously somewhere in the corner outside when working or on the walk it is a real bundle of energy.
We have now started working on the sheep and I am very happy with the little mouse. She has fast wide flanks, works calmly without barking with a deep tail and shows an eye.
Training with her is really fun.
... I'm on our common future
very curious!